We've created incredible tools for improved leverage of your application's capabilities. We built them with flexibility and efficiency in mind—so you can focus on innovating!
Electrify is a sophisticated tool for analyzing the module tree of project bundles.
Electrode-Explorer is a dynamic, real-time showcase of all your components.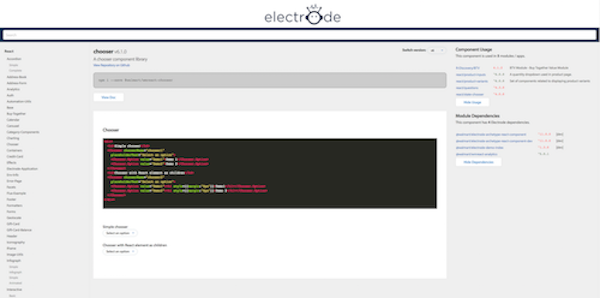 Bundle Analyzer is a webpack tool that gives you a detailed list of all the files that went into your deduped and minified bundle JS file. For additional information, check out this example bundle.analyze.tsv file.